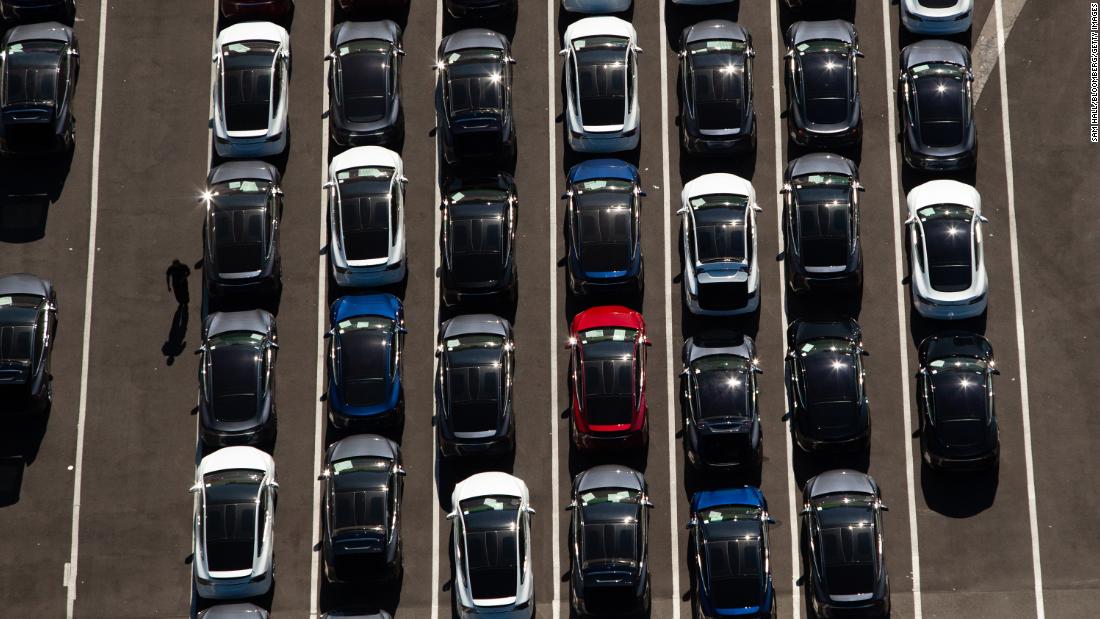 California's Bay Area still has a shelter-in-place order that is in effect until at least May 3. But Bloomberg and CNBC have both reported that Tesla may reopen its Fremont factory near San Francisco for some employees to return to work as soon as Wednesday April 29.
Shares of Tesla (TSLA) surged nearly 9% on the news Monday. The company was not immediately available for comment about the reports.
But Tesla is due to report its latest quarterly results after the closing bell Wednesday. So CEO Elon Musk could share more details on what's next for Fremont then. The company shut down production in March.
"Tesla appears to be getting its core factory artery ready for re-opening…which would be a major boost to its production/delivery hopes and get the growth engines restarted," said Wedbush analyst Dan Ives in a report Monday.
Tesla is expected to post a loss for the quarter but analysts are also forecasting a nearly 30% jump in sales. That's one reason why the stock is up nearly 90% in 2020.
Still, the Covid-19 pandemic is crippling the global economy, making it uncertain that consumers in the United States, China and elsewhere will be willing to spend big bucks on pricey electric vehicles just yet. The company, like other automakers, has also been making ventilators in order to help America and the rest of the world in the midst of the coronavirus outbreak.